SINGLE SUPPLEMENT WAIVED FOR 2021/2022 GLOBUS ESCAPES EUROPE VACATIONS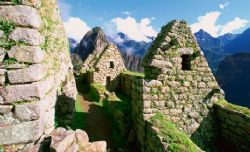 SINGLE SUPPLEMENT WAIVED FOR 2021/2022 GLOBUS ESCAPES EUROPE VACATIONS
When we envision the perfect vacation, we see great hotels, amazing food, incredible sightseeing, and above all, we imagine creating memories galore! And now, single supplements waived for 2021/2022 Globus Europe vacations. From the ancient ruins in Italy and Greece to the spectacular architecture in France, Globus Europe tours show you this unique continent like no one else.
An ordinary vacation is passive. An extraordinary vacation is called a tour. More precisely, a Globus tour.
Must be booked by April 30, 2022, to take advantage of these savings.

After 90-plus years of sharing the world with travelers, Globus has set the gold standard for award-winning touring across virtually every continent. Our global network of premiere travel partners, operations experts, and hospitality pros share one goal in mind—an exceptional travel experience no matter where we travel together.
Go Beyond the Guidebooks
VIP Sightseeing, expert Tour Directors, knowledgeable Local Guides, hand-selected hotels, authentic cuisine, and seamless
...
Multiple itineraries available