Pacific Dynasties
on Regatta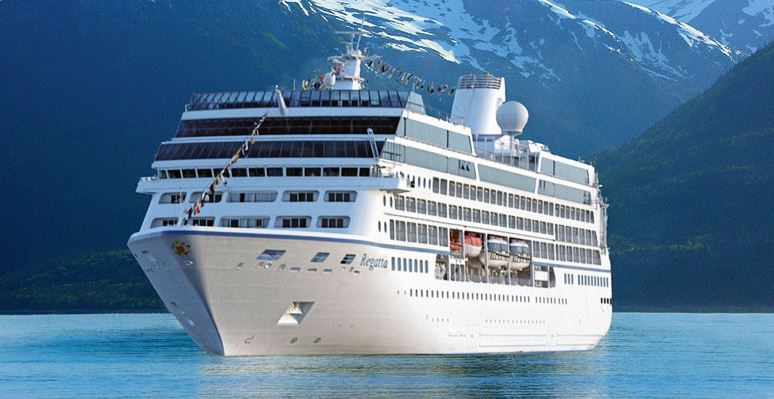 Survey an astonishing array of destinations as you journey along America's Pacific Coast to the farthest reaches of majestic Asia. Immerse yourself in the remarkable variety of cultures, each as enthralling as the last.

Formed in 2002 by luxury cruise industry veterans Frank Del Rio, Joe Watters and Bob Binder, Oceania Cruises is the world's largest upper premium cruise line. The Finest Cuisine at Sea
®
, Destination Specialists and Small & Luxurious Ships are the pillars that define Oceania Cruises' five-star product, positioning the line as the cruise company of choice for travelers seeking a truly refined and casually elegant travel experience.
Featuring a fleet of small, luxurious ships,
...
Cat. D, OLife: Amenities, airfare from select gateways
| Day | Port | Arrive | Depart |
| --- | --- | --- | --- |
| 1 | Los Angeles | | 8:00 PM |
| 2 | Cruising The Pacific Ocean | | |
| 3 | Cruising The Pacific Ocean | | |
| 4 | Astoria | 8:00 AM | 5:00 PM |
| 5 | Victoria | 9:00 AM | 10:00 PM |
| 6 | Vancouver | 8:00 AM | 7:00 PM |
| 7 | Cruising The Inside Passage | | |
| 8 | Ketchikan | 7:00 AM | 5:00 PM |
| 9 | Sitka | 8:00 AM | 5:00 PM |
| 10 | Cruising Hubbard Glacier | | |
| 11 | Seward | 8:00 AM | 7:00 PM |
| 12 | Kodiak | 8:00 AM | 6:00 PM |
| 13 | Cruising The Pacific Ocean | | |
| 14 | Dutch Harbor | 8:00 AM | 5:00 PM |
| 15 | Cruising The North Pacific Ocean | | |
| 16 | Cruising The North Pacific Ocean | | |
| 17 | Int'l Date Line West | | |
| 18 | Cruising The North Pacific Ocean | | |
| 19 | Cruising The North Pacific Ocean | | |
| 20 | Cruising The North Pacific Ocean | | |
| 21 | Otaru (Sapporo) | 7:00 AM | 5:00 PM |
| 22 | Hakodate | 9:00 AM | 8:00 PM |
| 23 | Aomori | 8:00 AM | 4:00 PM |
| 24 | Ishinomaki | 11:00 AM | 8:00 PM |
| 25 | Onahama | 7:00 AM | 5:00 PM |
| 26 | Tokyo (Yokohama) | 7:30 AM | |
| 27 | Tokyo (Yokohama) | | 7:00 PM |
| 28 | Shimizu | 7:00 AM | 6:00 PM |
| 29 | Nagoya | 7:00 AM | 5:00 PM |
| 30 | Kyoto (Kobe) | 9:00 AM | |
| 31 | Kyoto (Kobe) | | 7:00 PM |
| 32 | Hiroshima | 7:30 AM | 4:30 PM |
| 33 | Cruising The Kanmon Strait | | |
| 34 | Seoul (Incheon) | 8:00 AM | 8:00 PM |
| 35 | Cruising The Yellow Sea | | |
| 36 | Shanghai | 9:00 AM | |
| 37 | Shanghai | | |
| 38 | Shanghai | | 5:00 PM |
| 39 | Cruising The East China Sea | | |
| 40 | Miyakojima (Hirara) | 8:00 AM | 6:00 PM |
| 41 | Ishigaki | 10:00 AM | 7:00 PM |
| 42 | Taipei (Keelung) | 6:00 AM | 7:00 PM |
| 43 | Cruising The South China Sea | | |
| 44 | Hong Kong | 6:00 AM | |